Manufacturing
Showroom
A large showroom of 200 sq to display samples of over 2,000 pieces.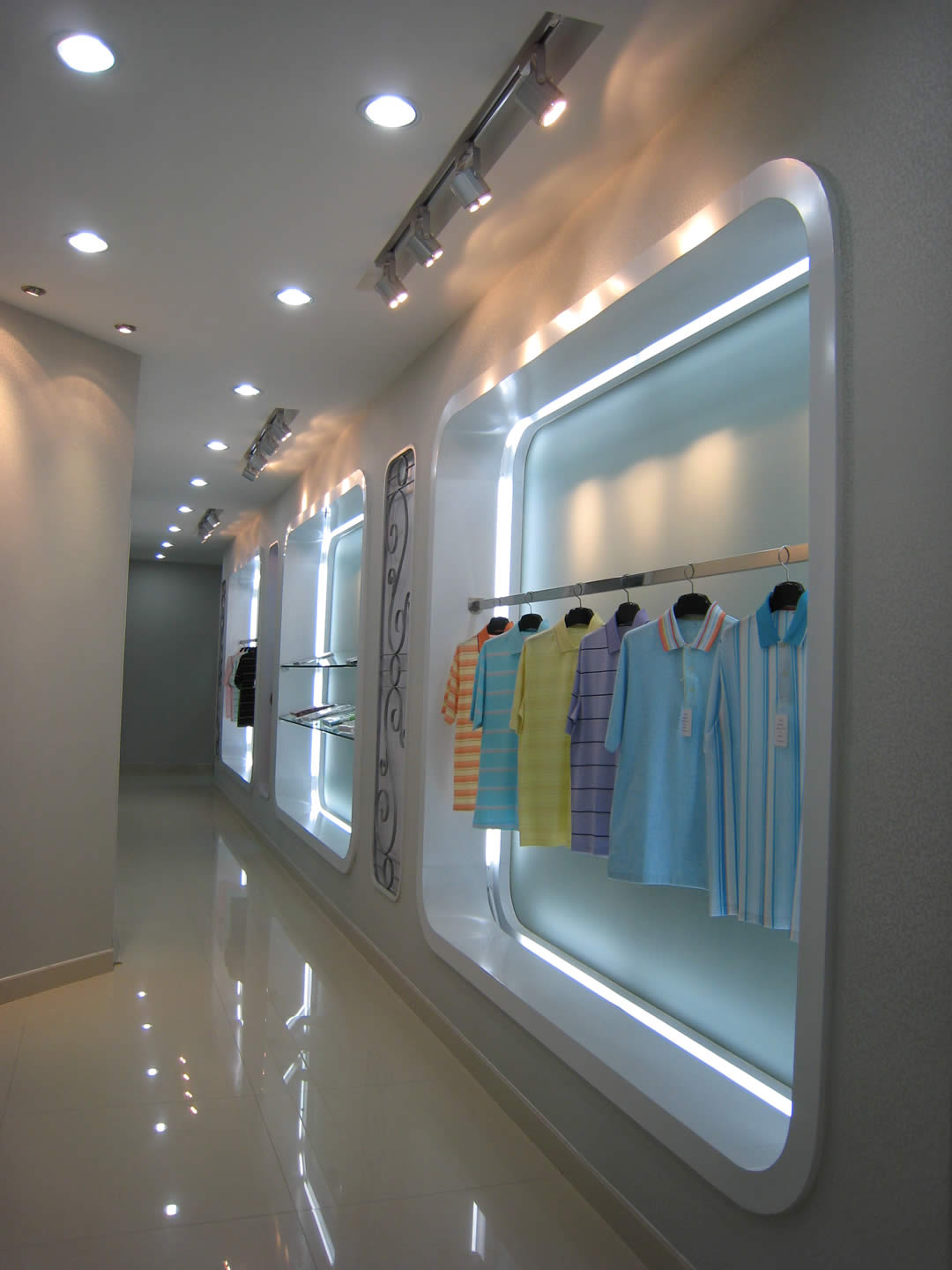 Sewing
There are about 300 skillful workers, having capability to product monthly capacity of over 150,000 pieces of garments.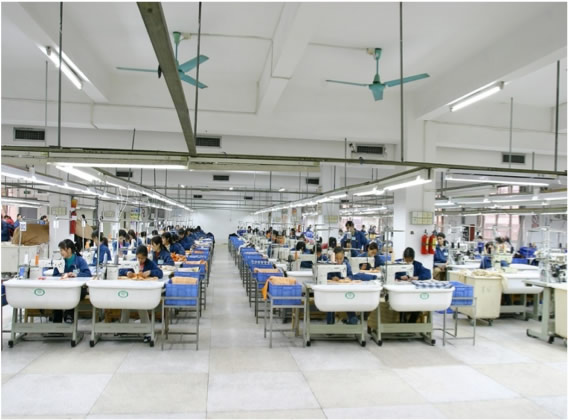 Knitting
Advanced flatknit collar machines capable of knitting solid, stripe and jacquard flatknit collar.
Fully computerized circular knitting machines imported from Japan and Germany capable of knitting different jacquard and stripes fabrics (feeder, auto, big engineering) of over 6 multi-color.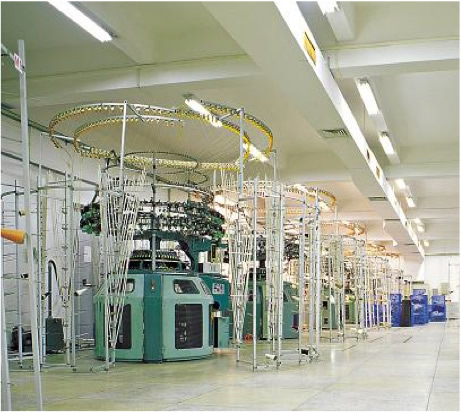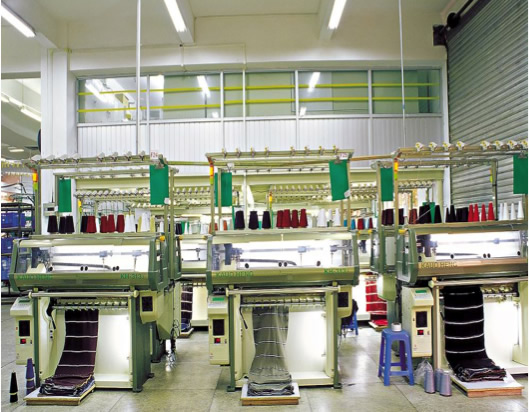 Embroidery
In-house computerized embroidery machines imported from Japan to control and matintain embroideries up to standard.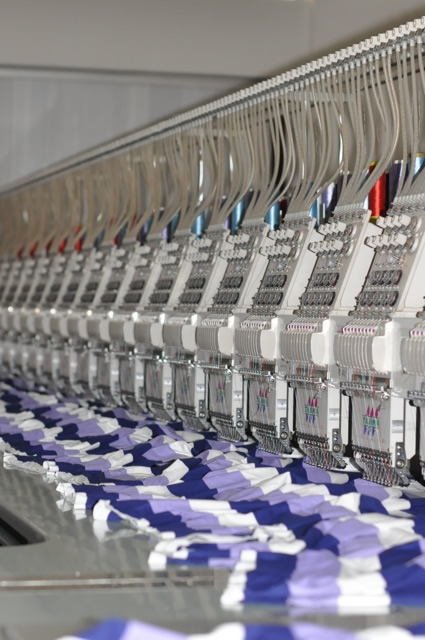 Dyeing and Finishing
Fabric dyeing and finishing mill, well equipment with advanced imported machineries particularly to manage fabric mercerization, fabric fyeing, and finishing.